Main content starts here, tab to start navigating
About Us
Slide 1 of 6
Slide 2 of 6
Slide 3 of 6
Slide 4 of 6
Slide 5 of 6
Slide 6 of 6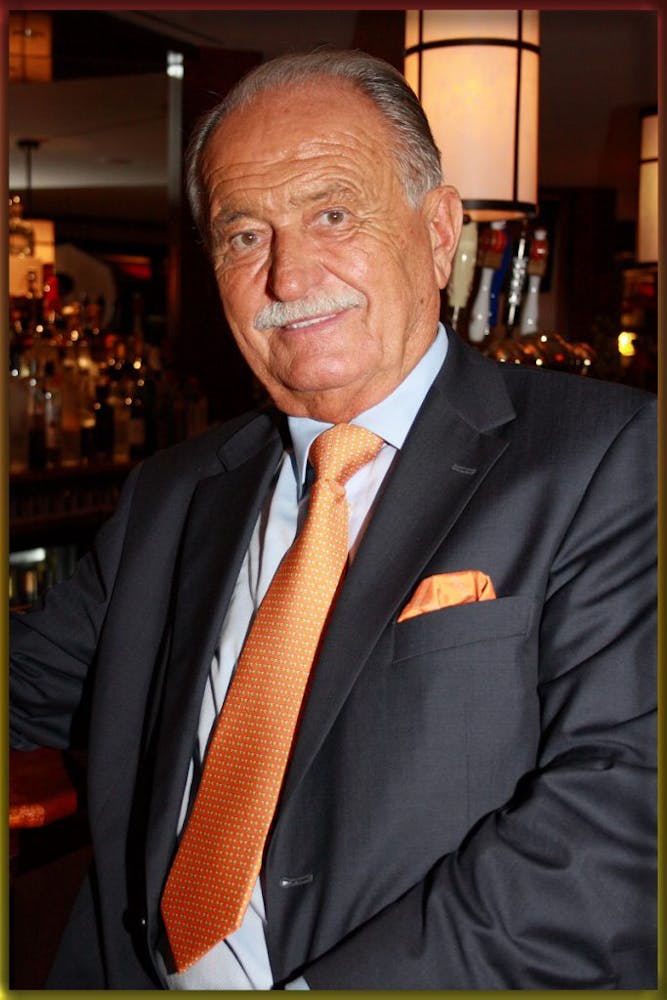 After 4 decades of experience, it is fair to say that Wolfgang Zwiener learned his craft well. Taking the core principles from his years as Peter Luger's head waiter, Wolfgang didn't just duplicate an exceptional steakhouse; he improved upon it making Wolfgang's Steakhouse extraordinary.
Not only does Wolfgang's serve phenomenal porterhouse steak (for one, two, three or more), but the atmosphere, the expanded menu, the service and the accessibility of the locations is appealing to even the most exciting diners. Wolfgang's flagship Park Avenue location has enjoyed a full house since the day that it opened.
Located in the heart of midtown Manhattan, the flagship Park Avenue Wolfgang's is splendidly situated in the former Vanderbilt Hotel dining room.
This building is a historic landmark unto itself.
With arched ceilings tiled by the famed Rafael Guastavino, the restaurant's architecture is stunning. Guastavino's exquisite tile work displayed on the vaulted ceilings in blue and white, is found nowhere other than NYC.
The old world artistry and architecture of our Park Avenue location created a Golden Age atmosphere that suits Wolfgang's traditional menu quite dramatically and encourages diners to relax and thoroughly enjoy their meal.